MY PARENTS WERE INVOLVED IN SEVERAL DIFFERENT REENACTMENTS OF THE CIVIL WAR AS WELL AS PLAYING THE ROLES OF PIONEERS. WE CAMPED IN TEEPEES LIKE THE INDIANS ALSO...THESE NEXT FEWS PICS ARE FROM THAT TIME..MOST OF THE REENACTMENTS WERE IN GREENFIELD VILLAGE & MANASAS VIRGINIA.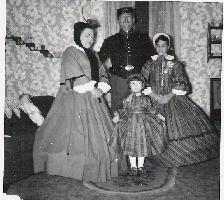 THIS PICTURE WAS TAKEN AT MY GRANDMOTHERS HOUSE IN LIMA OHIO. I WAS ABOUT 5 YRS. OLD SO THIS WAS ABOUT 1961.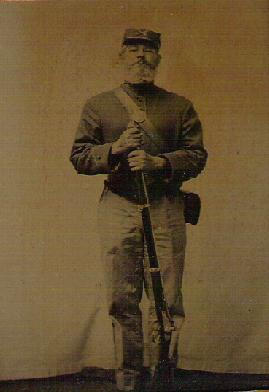 THIS WAS TAKEN IN GREENFIELD VILLAGE VIRGINIA. THIS IS ALSO ABOUT 1961.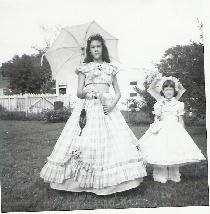 THIS WAS ALSO ABOUT 1961-1962 JUST BEFORE WE LEFT FOR GREENFIELD VILLAGE VIRGINA.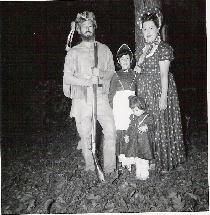 THIS PICTURE WAS TAKEN IN THE YEAR 1959 WHEN I WAS 3 YRS. OLD. THIS WAS BEFORE MY PARENTS LEFT TO GO TO A SMALL SOUTHWESTERN TOWN IN INDIANA CALLED FRIENDSHIP....THEY SPENT 2 WKS. OF EVERY SUMMER CAMPING IN TEEPEES.. MY SISTER NORMALLY DID NOT JOIN THEM.. I WAS FINALLY ALLOWED TO JOIN THEM WHEN I TURNED ABOUT 7 YRS. OLD UNTILL I TURNED 18. GROWING UP LIKE THIS WAS AWESOME. I TRUELY BELIEVE I WAS BORN 200 YEARS TO LATE.....




BACK NEXT