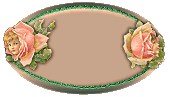 THE
MILLER FAMILY
HISTORY
STEPHEN MILLER
BORN EARLY 1700s, HOLLAND
ONE OF THE MOST DISTINGUISHED FAMILIES OF ALLEN CO OHIO IS THAT WHOSE HISTORY IS HERE BRIEFLY TRACED. THE FOUNDER OF THIS FAMILY IN AMERICA WAS STEPHEN MILLER, A NATIVE OF HOLLAND, WHO IN 1750 LEFT THAT COUNTRY AND SETTLED IN VERMONT, SUBSEQUENTLEY REMOVING TO BROCK'S GAP, VA., WITH SEVERAL OF HIS CHILDREN, WHERE HE CONTINUED TO LIVE UNTIL 1806 WHEN HE AND ONE OF HIS SONS WERE KILLED BY INDIANS. WHILE FACTS IN REGARD TO THE LIVES OF HIS CHILDREN ARE SOMEWHAT MEAGER, YET IT IS KNOWN THAT FOUR OF THEM, WILLIAM , GEORGE , ABRAHAM, AND DANIEL, REMOVED WITH HIM TO VIRGINIA. THE FAMILY AFTERWARD SEPERATED, PART GOING TO PENNSYLVANIA, WHILE OTHERS REMOVED TO ROSS CO. OHIO, WITH THE EXCEPTION OF DANIEL, WHO REMAINED IN VIRGINIA.

GEORGE MILLER
BORN 1762
VERMONT
GEORGE MILLER BORN 1762 IN VERMONT, AND IT IS WITH HIS DESCENDANTS THAT HIS SKETCH HAS TO DEAL. AFTER THE ARRIVAL OF THE FAMILY IN VIRGINIA, HE MARRIED MISS SARAH MARY CUSTER OF THAT STATE, IN WHICH STATE FOR SOMETIME HE PERSUED THE TRADE OF TANNER, BUT AT LENGTH, AS HAS BEEN INTIMATED ABOVE, REMOVED TO ROSS CO. OHIO, WHERE HE LIVED UNTIL HIS DEATH. HE AND MARY WERE THE PARENTS OF THE FOLLOWING CHILDREN:
STEPHEN, FERDINAND, BENJIMIN,JOSEPH, GEORGE, MARY WHO BECAME MRS. MURPHY; AND RACHEL, WHO MARRIED A MR. GRIFFITH JOHN.
FERDINAND MILLER
BORN 1795 VIRGINIA
FERDINAND, THE SECOND SON OF GEORGE, WAS BORN IN 1795, WAS REARED IN VIRGINIA, WAS BY OCCUPATION A CARPENTER AND FARMER, AND SERVED IN THE WAR OF 1812 AS A COLONEL FROM COMMENCEMENT TO THE CLOSE. HE MARRIED
MISS KETURAH CREMEAN,
BY WHOM HE HAD THE FOLLOWING CHILDREN:
CHARLES , ISRAEL, ISSAC, WHO DIED IN OHIO; JOSEPH, WHO SERVED AS A SOLDIER IN THE WAR OF THE REBELLION AND ALSO DIED IN OHIO; AUSTIN, WHO WAS A VETERAN IN THE SAME WAR, AND WHO LIVED IN VAN WERT OHIO; JESSE, ALSO A VETERAN IN THE REBELLION AND WHO DIED IN ALLEN COUNTY; WILLIAM;CURTIS, ALL WHOM SERVED IN THE REBELLION;SOLOMON, WHO LIVED IN ALLEN CO. OHIO; SARAH, WIFE OF JOHN HEISLER, OF KANSAS; KETURAH, WIFE OF SAMUEL HERRING; KESIAH, WIFE OF WILLIAM LETTLE. FERDINAN MILLER SETTLED IN AMANDA TOWNSHIP ALLEN CO. OHIO, HE COMING TO FORT AMANDA IN THE WINTER OF 1823-1824 AND THERE TOOK UP EIGHTY ACRES OF GOVERNMENT LAND, WHICH HE HE SOLD AND PURCHASED EIGHTY MORE ACRES.FROM THIS FACT IT MAY BE READILY INFERRED THAT HE WAS ONE OF THE EARLY SETTLERS OF THAT TOWNSHIP, AND UPON THIS LAND HE LIVED AND LABORED IN THE MANNER OF THE PIONEER THE REMAINDER OF HIS DAYS, DYING IN AMANDA TOWNSHIP, HIS WIFE KETURAH HAVING DIED SOME YEARS PREVIOUSLY.