THE JOHN FAMILY OF ALLEN COUNTY OHIO
IN PREPARING THE FOLLOWING HISTORY OF THE JOHN FAMILY IT HAS BEEN FOUND NECESSARY TO TRACE IT BACK THROUGH SEVERAL GENERATIONS TO PHILLIP JOHN, A WEALTHY RESIDENT OF PEMBROKESHIRE, WALES, WHO LEFT TWO SONS, GRIFFITH AND DANIEL.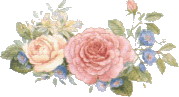 GRIFFITH JOHN ------CAME TO THE UNITED STATES IN 1709, WHEN YET A YOUNG MAN, AND SETTLED IN GOSHEN, NOW LANCHASTER CO. PA. ACCORDING TO THE RECORD OF THE FRIEND'S MEETING, IN WHAT WAS THE CHESTER CO, GRIFFITH JOHN DID, ON 07-28-1714 TAKE UNTO HIMSELF A WIFE AND COMPANION, ONE ANNA WILLIAMS, AND TO THIS UNION THERE WERE BORN FOUR SONS; GRIFFITH, RUEBEN, ASA, AND ROBERT.


GRIFFITH JOHN ---- THE ELDEST DIRECT AMERICAN ANCESTOR OF THIS SKETCH, WAS BORN 08-26-1729, JUST TWO DAYS BEFORE THE ACT OF THE GENERAL ASSEMBLY FORMING LANCHASTER COUNTY OUT OF CHESTER COUNTY.HE WAS UNITED IN WEDLOSK TO RACHEL LLOYD OF GOSHENM A WELCH LADY AND TO THEM WERE BORN SIX CHILDREN; ABIA, HANNAH, GRACE, RACHEL MARY, AND LEAH.


ABIA JOHN----WAS A NATIVE OF CHESTER CO. PA. AFTER HIS MARRIAGE , HE REMOVED TO SHAMOKIN TWP. MORTHUMBERLAND CO. PA. IN THE YEAR 1798. HE AND HIS WIFE(UNKNOWN) WERE THE PARENTS OF TWELVE CHILDREN; ASA, HIRAM, GRIFFITH, JESSE J. ,RUEBEN,SAMUEL, ELIDA(THIS IS WHERE ELIDA OHIO GOT ITS NAME HER BROTHER GRIFFITH AND HIS WIFE RACHEL MILLER OWNED THE LAND THAT LATER BECAME ELIDA OHIO...), EMILY,LYDIA, SARAH, ELIZA, AND PERRY.

GRIFFITH JOHN ------THE THIRD CHILD OF ABIA, WAS BORN IN NORTHUMBERLAND CO. PA. 03-06-1795 IN 1816 HE MOVED TO ROSS CO. OHIO LACATING IN CHILLICOTHE, WHERE HE AT ONCE BEGAN TEACHING SCHOOL, FOLLOWING THIS PROFESSION FOR FIVE YEARS. FROM THE MONEY SAVED FROM TEACHING HE PURCHASED A TRACT OF TIMBER LAND CONTAINING TWENTY ACRES, WHICH HE CLEARED AND IMPROVED. AFTERWARD HE PURCHASED FIFTY ACRES MORE NEAR BY, ON SHICH HE LIVED FOR SEVERAL YEARS. NOT LONG AFTER ARRIVING IN ROSS CO. HE MARRIED MISS RACHEL MILLER WHO WAS THE DAUGHTER OF GEORGE MILLER AND MARY SARAH CUSTURD/CUSTER. THIS COUPLE LIVED IN ROSS CO. UNTIL 1832 REMOVING THEN TO ALLEN CO. OHIO AND LOCATING ON 160 ACRES OF LAND, A PART OF WHICH IS NOW THE VILLAGE OF ELIDA. AT THAT TIME THIS COUNTRY WAS ALMOST A DENSE WILDERNESS, WITH BUT A FEW FAMILIES RESIDING IN THE NEIGHBORHOOD NOT MORE THAN FOUR OR FIVE. THE SURROUNDING COUNTRY WAS OCCUPIED BY THE SHAWNEE TRIBE OF INDIANS, AND ALSO THE WYANDOTS,THE MEBERS OF BOTH TRIBES WERE NUMEROUS. JACOB TURKEYFOOT, AN INDIAN BRAVE, WAS THE GUIDE TO MR. JOHN AND HIS FAMILY IN THEIR JOURNEY FROM ROSS CO. TO ALLEN CO.UPON SETTLING IN THE WOODS IN THE LATTER CO. THE JOHN FAMILY HAD FOR NEIGHBORS THE FAMILIES OF JOHN SOOMERSET,WILLIAM NUTTLE, WILLIAM BRYAN, AND SMITH CREMEAN.
AFTER TWO OF THREE YEARS HAD ELAPSED AND OTHER FAMILIES CAME INTO THE NEIGHBORHOOD, MR. JOHN FOUND IT NECESSARY TO SPEND A GOOD DEAL OF TIME IN SURVEYING LAND FOR NEW COMERS, BEING , INFACT, KEPT BUSY MOST OF THE TIME.MR JOHN ADDED TO HIS FIRST PURCHASE UNTIL HE BECAME A POSSESSOR OF 1,640 ACRES OF LAND IN A SINGLE BODY, WHICH IS SUFFICIENT EVIDENCE OF HIS ENERGY AND SUCCESS.
IN 1852 THE OHIO AND INDIANA DIVISION OF THE PITTSBURG, FORT WAYNE, & CHICAGO RAILROAD WAS LOCATED SO AS TO RUN THROUGH THE FARM OF MR. JOHN.HE DETERMINED TO PROFIT THEREBY, AND ON 06- 09-1852 ENTERED INTO CONTRACT WITH THE MANAGEMENT TO GRADE ONE MILE OF THE ROAD. HE HAD SUSCRIBED STOCK TO THE AMOUNT OF $1200.00, BUT NOT WITHSTANDING THIS, AT THE COMPLETION OF HIS WORK FOR THE COMPANY WAS INDEBTED TO HIM TO THE AMOUNT OF $1000.00. FOR WHICH HE RECEIVED A MORTGAGE BOND ON THE ROAD.IT IS WORTHY OF REMARK THAT MR. JOHN WAS STHE ONLY MAN BETWEEN DELPHOS AND LIMA THAT GRANTED THE RIGHT OF WAY FOR THE ROAD TO PASS THROUGH HIS FARM, INDICATING THAT HE WSA ABOUT THE ONLY MAN THAT, IN EAARLY DAY, REALIZED THE VALUE OF SUCH A HIGHWAY TO THE GENERAL PUBLIC. MR. JOHN IN 1852-1853 LAID OUT AND PLATTED THE VILLAGE OF ELIDA INCLUDING IN THE SITE SOME THIRY ONE ACRES OF LANE, BUT WHICH HAS BEEN ADDED TO CONSIDERABLY SINCE THAY TIME.
MR. JOHN AND HIS WIFE REARED A LARGE FAMILY OF THIRTEEN CHILDREN;SARAH C. MELSSA, EMILY, VIENNA, ETHAT, JESSE J., TAMSEY, ABIA, MARTHA, LOUISA, JEHU, PAULINA, ELIZA.
GRIFFITH JOHN DIED IN 03-20-1856;RAHCEL JOHN DIED 06-23-1862...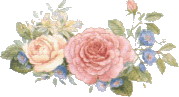 JESSE J. JOHN ---- B. 01-06-1827 THE SIXTH CHILD OF GRIFFITH AND RAHCEL JOHN WAS REARED ON THE FARM. HE BEGAN TEACHING AT THE AGE OF NINETEEN AND FOR EIGHT YEARS AFTER. HE MARRIED AND SETTLED IN ELIDA. HE ALONG WITH HIS BROTHER ABIA JOHN RAN THEIR FATHERS BUSSINESS, WHICH WAS A STORE AND ELEVATOR FOR A YEAR UNTIL THEIR FATHER PASSED ON. JESSE JOHN WAS THE FIRST POSTMASTER OF ELIDA FOR THREE YEARS. HE WAS ALSO FRIEGHT AGENT FOR THE OFFICE OF THE PITTSBURG,FORT WAYNE, &CHICAGO RAILROAD. ON 05-15-1853 HE MARRIED MISS MARY ROUSH B. 12-17-1835 IN JUNIATA CO. PA. d/o OF JACOB M. ROUSH. JESSE J. AND MARY WERE THE PARENTS OF FOURTEEN CHILDREN.GRIFFTH, MARTHA, LUCINA, PAULINA(TWINS) FRANCIS P. ;JESSEC. ;JEHU E.; CHARLES E.; WILBUR F.; ELIZA O.; LETTA A.; ISAAC N.; ABIA O.; AND MARY M.